Joao Cancelo has taken to Instagram to deny giving certain quotes to Tuttosport – before they've even been published.
The front pages of Thursday's papers have been released and include an exclusive interview with Valencia full-back Cancelo.
Said to be in negotiations with Juventus after Inter didn't make his loan spell permanent, the headline is: 'Cancelo calls Juve.'
"I expected more consideration from Inter. I want to play in the Champions League and I am a fan of Douglas Costa."
Cancelo was, it's safe to say, not impressed with the front page and made his feelings evident on Instagram stories.
"Wtf? When people don't know how to do their jobs.'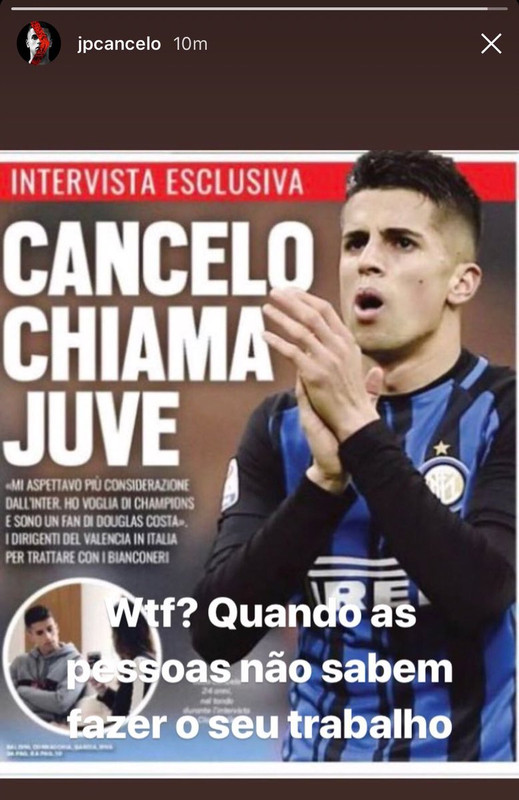 See the latest Serie A predictions and betting tips with Eurotips.co.uk